Diane Bailey
Director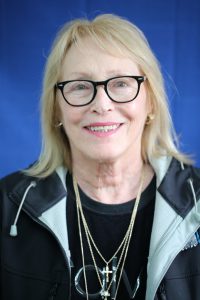 Diane began working at Atlantic Canada's first needle exchange program May 2, 1992 as a part time worker and shortly after became Program Manager of Mainline. Her unique perspective of 20+ years lived experience with drug use, 3 years methadone treatment and 33 years of recovery has afforded her the compassion and steadfast commitment to change the way individuals in our communities think about addiction.
Diane is a strong advocate to help reduce the stigma and discrimination of individuals who use drugs. She has managed, co-managed over 40+ funded projects, a co-investigator on numerous projects and worked on 5 published projects. Diane has been called the heart and soul of Mainline, a leader, an advocate, a manager and a friend. Diane was nominated for the 1st Inaugural Capital District Leadership Award, was a recipient of the Women's of Excellence Award in 2008 and won the Health Promotion Canada 2018 Recognition Award along with Lois Jackson and Cindy MacIsaac. Her commitment and dedication was key in the establishment of the Direction 180 low threshold methadone program, the mobile outreach street health (MOSH) program, the BAILEY BUS and the Diamond Bailey Healing Centre. Under her guidance, Mainline was awarded with the Public Health Champion Award for Innovation, Commitment and Leadership in 2015. Mainline is strategically aligned with the Nova Scotia Strategy on HIV/AIDS, has contributed to informing the first Nova Scotia Mental Health and Addictions Strategy and helped to guide the Nova Scotia Standards of Blood Borne Pathogens.
Jo Parker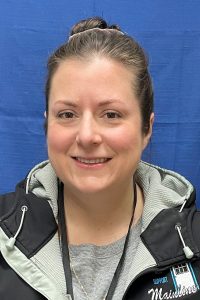 Jo officially joined the team at Mainline in 2021, following many years working with Mainline behind the scenes on different projects including Hep C and Me, the PEERs and In-Reach + PEERS projects, and other funding proposals and evaluations. Originally from Halifax, Jo spent 9 years enjoying Canada's west coast before moving back home to Nova Scotia for good. Jo has a background in health promotion and before joining Mainline she spent 17 years in research management, evaluation, and working to get research evidence into practice. All of her work in NS and BC has focused on health inequities related to drug use, poverty, discrimination, and working to create better systems to support the people in our communities who face the most barriers. This includes advocacy and education to help health care and other service providers to apply harm reduction, cultural safety, and trauma- and violence-informed care in their work. Jo is also a passionate advocate for the meaningful involvement of people who are affected by inequities in work and decisions that impact them. What Jo lacks in lived experience of drug use she makes up for with passion and compassion for the people we serve.
John Arenburg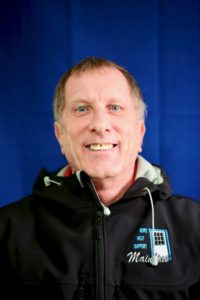 John joined the team at Mainline in 2005. He has worked on numerous projects, "Hep C and Me", and the "Reducing the Ricks; Crystal Methamphetamine and other drug use among youth in Halifax". John has been HIV positive for more than 36 years and has worked in the HIV/AIDS community for the past 21 years and brings skills to Mainline. He worked at the AIDS Coalition of Nova Scotia for 5 years and brings his personal knowledge and expertise to such projects as the "Barriers to HIV testing in Rural Nova Scotia among Drug users", and has been the peer health navigator which supports people infected and/or affected by HIV for almost 10 years. He has facilitated numerous information sessions in relation to HIV/AIDS which were funded by ViiV Healthcare Canada, as well as facilitating numerous point of care testing days (POCT) in partnership with the Infectious Disease Clinic for clients who access Mainline services.
Heather Chaisson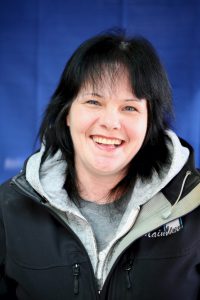 Heather grew up Sydney, NS and moved to Halifax in 2006 to enter a methadone program. She worked in retail for 10 years and started at Mainline in 2017. Heather works at the Halifax office and on central outreach around Halifax and Dartmouth. Previously Heather also worked on our provincial outreach and as a peer staff on our Peer Outreach funded by Public Health Agency of Canada (PHAC). She is a hard worker and is a strong advocate for people struggling with addiction. She uses her lived experience with drug use and incarceration to support clients at the office and out in community with compassion, first-hand knowledge and peer support. Heather has also taken part in many of Mainline's HIV testing days and helps out in our many workshops on HIV, harm reduction and other issues in our community.
Jamie Williams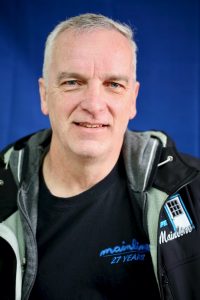 Jamie has been with Mainline since 2006 and has worked at the site, on the central and provincial outreach and also through our partnership with the Mobile Outreach Street Health (MOSH) project. Jamie is the project co-ordinator for the Positive Solutions Project funded under the Building Vibrant Communities Initiative. He is incredibly thoughtful, kind and caring and brings many of clients concerns and interests to the forefront. He prepares tax returns for clients and also has trained many staff to prepare tax returns. Jamie has always been involved in the community and has a sincere passion for helping and supporting people who struggle with poverty and street life. He worked at Veith House, Dartmouth Boys & Girls Club, Halifax Police Boys Club and the North End Daycare Centre. He was on the board of directors at Mulgrave Park Tenants Association and the Nova Scotia Ball Hockey Association. He is presently an executive board member of the People Of Wisdom Erase Racism (P.O.W.E.R.).
Kary Hannan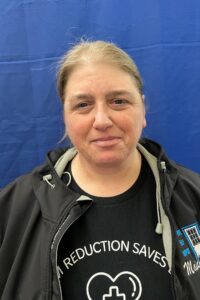 Kary who is our Cape Bretoner has an incredible amount of loyalty and dedication and brings a wealth of lived experience of drug use, empathy and passion to support those who are most in need in our community. She previously provided court support through the Community Based Legal & Education project, has co-managed the Hep C & Me project and led the way to form one of Mainlines most successful projects, the Wellness Navigator project. She provides harm reduction services through the site and also through the central outreach program. Her quiet demeanour, unending patience and uniqueness contribute greatly to Mainline. She was a member of the Housing First Initiative committee to hire intensive case managers as her perspective was invaluable to building a skilled team that could work with people suffering with addiction. Kary is a member of Narcotics Anonymous which furthers her commitment to assist people who struggle with addiction and street life.
Landon "Morty" Morton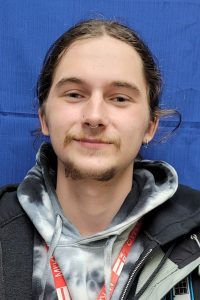 Landon "Morty" Morton has Mi'kmaq roots and is passionate about his Indigenous heritage and extremely dedicated and committed to Indigenous activism, and helping and supporting people who are experiencing addiction, street life and homelessness. Morty struggled with addiction and homelessness in his teens while living in New Brunswick, and at 18 years old hitchhiked to Halifax where he stayed in numerous men's shelters. As a result of his addiction he was hospitalized for liver and heart complications for several months and once released from hospital he went into Alcare Place, a men's treatment centre in Halifax where he stayed for a year. The strong and lasting relationships that Morty has built living on the streets and in shelters, along with his path of recovery led him to Mainline, and those lived experiences make him an ideal employee to help those still struggling. Morty is on the Board of Directors for the 7 Step NS, and a member of the Mi'kma'Ki Youth Advisory Council in Halifax.
Lee Pilon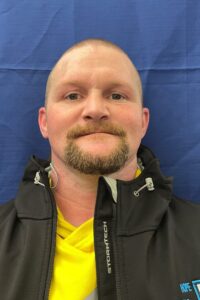 Lee joined the Mainline team in 2022, bringing a great deal of lived experience and dedication to our Halifax office and our peer outreach. Growing up in small-town Ontario, Lee saw a lot of substance use in his home life, and by his early teens he was using alcohol and drugs himself. From age 14 he was in and out of correctional facilities, and he has lost a lot of friends, family members and relationships to substance use. His brother's passing in 2018 was a turning point for Lee, who entered treatment and then moved to Nova Scotia for a fresh start. He considers Mainline his safe haven and is thankful for all the support he has received in turning his life around. Lee started as a peer at Mainline, worked his way up to Lead Peer and then became a member of staff. Lee is a quiet and hard-working person who is proud to use his own lived experience with drug use and incarceration to help others in our community.